Blog Entry
Team Wyatt Links
Written by xTeamWyattx on August 17, 2009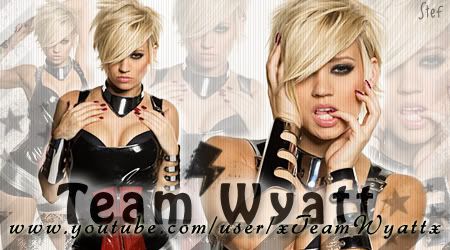 www.youtube.com/xteamwyattx
www.twitter.com/xteamwyattx
http://www.facebook.com/group.php?gid=82984717591&ref=search&sid=1148596712.4089150016..1
www.myspace.com/xteamwyatt
Website coming soon....
Comments (1)
Add Comment
Add comment
You need to be logged in to do this
You will need a Dipdive account and you will need to be
logged in to use this function. An account is free, let's create one right now!
xTeamWyattx
Team is a girl that lives in United States. She joined Dipdive on April 27, 2009. The last time she logged in was on October 15, 2012.